Hi everyone and welcome to my stop on the Creative Blog Tour for Kill or Cure by Pixie Britton, hosted by MTMC Tours. Kill or Cure is the gut-wrenching first book in the Kill or Cure post-apocalyptic dystopian teen fiction series. If you like feisty young heroines, struggles against chaos, and teenage love, then you'll adore Pixie Britton's action-packed trilogy! The ebook is ON SALE for 99c during the tour!
Thank you to MTMC Tours for the invite to be part of this exciting blog tour!
……
ABOUT THE BOOK:
Title: Kill or Cure
Author: Pixie Britton Series: Kill or Cure #1
Publishing Date: February 8, 2018
Genres: YA Dystopian
Purchase a copy: Amazon | Audible | Book Depository
Add on Goodreads!
……
ABOUT KILL OR CURE:
She's on a desperate quest to protect her family. But will defending them save the planet or result in her doom?
Alyx Silverthorne's broken world is falling apart. With her parents dead and her little brother Tommy infected, she fears she's about to lose everything that matters. But when her beloved sibling dies and returns to life stronger than before, their only choice is a dangerous cross-country journey to the capital for answers.
Teaming up with her deserter uncle and the best friend in love with her, they arrive at a secret military base wondering if Tommy is in fact the cure. But the affection of a strapping young soldier is cold comfort when his sinister commander takes a terrifying interest in her family.
Will Alyx survive the lies of the living or be consumed by the mouths of the dead?
Kill or Cure is the gut-wrenching first book in the Kill or Cure post-apocalyptic dystopian teen fiction series. If you like feisty young heroines, struggles against chaos, and teenage love, then you'll adore Pixie Britton's action-packed trilogy.
……
INTERNATIONAL TOUR-WIDE GIVEAWAY:
Enter the rafflecopter below to win a paperback copy of KILL OR CURE. Open internationally! (And make sure to grab a copy of the ebook which is on sale for 99c during the tour!)
……
FOLLOW ALL OF OUR STOPS ON THE TOUR:
February 8 – Paperfury
February 9 – The Book View
February 10 – Melancholic Blithe
February 11 – The Reader and the Chef
February 12 – Books, Tea, Healthy Me
February 13 – L.M. Durand's Little Book Corner
February 14 – Books on the Bookshelf
February 15 – Sprinkled With Words
February 16 – Yours A-fiction-ately
February 17 – Vanilla Moon Books
……
ABOUT PIXIE BRITTON:
Pixie Britton is an Amazon best-selling author, occasional podcaster and public speaker. When she's not writing her debut YA series, Kill or Cure, she's working with local schools running creative writing workshops and taking pictures of her cat.
Her author career started on the social media platform Wattpad, where her debut novel gained 100k reads within five months. Shortly after, she approached Troubador publishing in the UK and subsequently published the Kill or Cure series.
She lives in a small town outside of London called Leigh-on-sea with her husband and adorable fur baby Pudding. As an all-round book nerd and fan girl, she loves to discuss Stranger Things, The Handmaids Tale, The Walking Dead and any film in the Marvel Universe.
……
FOLLOW PIXIE BRITTON:
……
MY REVIEW:
Addictive, full of edge-of-your-seat entertainment, and fast-paced! This book will have you hooked from the first chapter, as you fly through the pages of this dystopian world and find yourself immersed into their world and in love with the characters. 
I loved the zombie-like vibe of this book and it reminded me of one of my favourite TV shows, The Walking Dead. This is the world in which young Alyx, her brother Tommy, their Uncle Joe and Alyx's best friend Will find themselves in.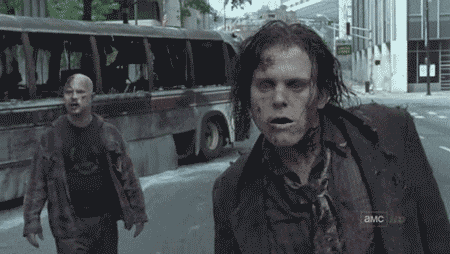 Young Tommy is sick and they fear he might be "infected". Tommy dies but then comes back stronger and with unexplainable powers that he didn't have before. As the 4 of them leave their home and are on the run in search for a new walled-up area for safety, they are also fighting off those "infected" that they encounter on their journey. 
I really enjoyed the strong heroine front-runner of the novel, Alyx. She is bad-ass, full of determination, doesn't back down from a challenge, and is a strong female lead. She is full of spunk and personality, and loves her family and friends dearly, and would fight to the death for them. She and her best friend Will have feelings for another another but they don't act on them, which ups the tension and awkwardness when they are together. They when they find refuge in the new camp, Alyx meets the handsome Colt, and she develops an attraction to him as well. I loved the young love aspect of the book and awaiting to see what Alyx will do considering she has two boys who are interested in her, and that she herself is interested in. 
Then we have young Tommy. He is sweet and kind, and now has these mysterious powers that can benefit him and his family as they find refuge in this strange world, but he also has to be safe and careful when around others, as he cannot let on the powers that he does have. What would others do if they found out about Tommy's powers? Would he be safe?
Kill of Cure is full of characters that you will find endearing, full of life, and you can't help but fall in love with them. Will they be able to keep Tommy's powers a secret? The fact that Tommy came back to live, stronger and better than ever has to mean something, right? Could he be the cure? Is it only a matter of time before Tommy fully turns? Only time will tell.
I am thrilled that this was only the first novel in the Kill or Cure series, and I cannot wait to read the other books in the series. Way to go Pixie, you killed it with this book! (see what I did there?).
Stay tuned for my other reviews of books in this series. Be sure to grab your copy of this book today. You don't want to miss it!
……
MY RATING: 5/5 stars
……
HOSTED BY: