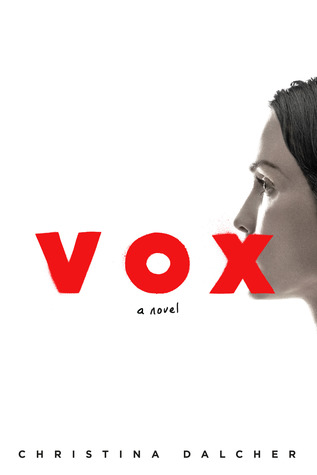 Today this amazing book is available in paperback! If you haven't had your eyes on this book be sure to check it out and add it to your summer reading list!
….
ABOUT THE BOOK:
In the near future, the American government has silenced half of the population by placing a wrist band on all of the female population, women and children alike. The wrist band on each female counts each word spoken by the female, and pulses on their wrist as each word is spoken. They are only allowed to speak 100 words a day. Go over that 100 words, and you pay the price, depending on how much you go over in words.
This book follows the family and life of Dr. Jean McClellan. She is married and they have 1 daughter, and the rest of their children are boys. While sitting around the family dinner table, her husband and sons talk about their day – how work was, what they learned in school, etc while Jean and her daughter are silent as they have limits on the words they can speak.
Jean is determined to do something about this new rule the government has put into place. Women can no longer hold jobs, girls are no longer taught in school to read and write. Jean strongly feels that this is not right.
……
MY REVIEW:
This book was amazing! I loved the way it was written and the author's style of writing. It held my attention from beginning to end and was so hard to put down, I read this in a day. It was that good of a book. A crazy roller coaster of a ride, this book did not disappoint. Several twists and turns to keep you interested throughout.
Imagine being a woman and only being allowed to say 100 words a day. Wearing a tracker on your wrist that tracks the words you speak, knowing that all males – including your husband and son, can speak freely, but you have to closely monitor what you want to say on a daily basis or suffer consequences? I cannot imagine!
I cannot say enough great things about this book. It was a pleasure to read. If you are looking for the next great book to read then this is it. Be sure to add this one to your tbr list!
If you could only speak 100 words a day, what would you say to be heard?
⭐ ⭐ ⭐ ⭐ ⭐