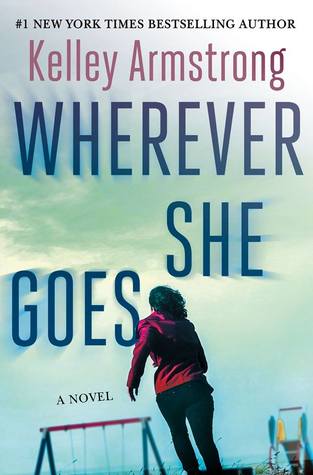 PUBLISHERS: Minotaur Books & Doubleday Canada
PUBLICATION DATE: June 25th, 2019
……
Happy Publication Day!! This book is on sale today!
Thank you to both Minotaur Books and Doubleday Canada for gifting me beautiful paperback ARC copies of this incredible book to read and share my review with others.
……
ABOUT THE BOOK:
"Few crimes are reported as quickly as a snatched kid."
That's what the officer tells single mother Aubrey Finch after she reports a kidnapping. So why hasn't anyone reported the little boy missing? Aubrey knows what she saw: a boy being taken against his will from the park. It doesn't matter that the mother can't be found. It doesn't matter if no one reported it. Aubrey knows he's missing.
Instead, people question her sanity. Aubrey hears the whispers. She's a former stay-at-home mom who doesn't have primary custody of her daughter, so there must be something wrong with her, right? Others may not understand her decision to walk away from her safe life at home, but years of hiding her past – even from the people she loves – were taking their toll, and Aubrey knows she can't be the mother or wife she envisions until she learns to leave her secrets behind.
When the police refuse to believe her, she realizes that rescuing the boy is up to her alone. But after all the secrets, how far is she willing to go? Even to protect a child.
……
MY REVIEW:
I have read a previous book by Kelley Armstrong and loved it and when I heard about this newest novel I couldn't wait to get a copy of my own to read. I love her style of writing, and the way her writing draws your attention into the story and demands your attention all throughout. This book was no different and I was not disappointed.
Imagine witnessing a young boy being taken from someone into a vehicle and being driven off to who knows where. Only to report it to the police and they do nothing about it? In fact, they barely pay much attention to your story and you are frustrated because you know.. you are certain something sinister is at play, but what? Would you take matters into your own hands, put your own life on the line and risk your safety and the safety if your own family?
I loved how gripping this novel was. I loved the main character Aubrey. She has a dark, secretive past that even her estranged husband doesn't know about. She keeps it hidden and secret from everyone she knows, and it eats her up inside. Her and her ex have a daughter together, that lives with her ex. Aubrey takes her on the weekends and many people do not understand why or how a mother can just up and leave their child behind. Don't most judges side with the mother? Aubrey has her reasons and those reasons are revealed to us as the story moves along.
I enjoyed the various components of this book. We learn about Aubrey's marriage and what leads to her marriage falling apart. We learn about her dark and mysterious past, that has made her into the woman she is today. What lead her to make all the decisions in life that she has made. We also learn about her current relationship with her ex. The feelings are still there, at least on her part, but he is seeing someone else and has been for a while now.
There is so much going on in this novel and I loved everything about it. I could seriously not put this book down. I flew through the chapters, completed engrossed in what was happening and wanting to know more. I loved the character development of the lead characters, and I was curious to know if Aubrey would be able to solve the situation with the kidnapped child on her own, with or without the police's help.
A book that will have you flipping the pages to see what will happen next, be sure to add this book to your TBR list. You will love it!
……
MY RATING: 5/5 stars