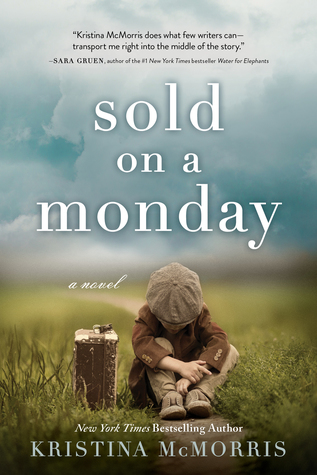 PUBLISHER: Sourcebooks Landmark
PUBLICATION DATE: August 28th, 2018
……
Thank you to the publisher for the eARC of this book via NetGalley.
……
ABOUT THE BOOK:
2 CHILDREN FOR SALE
The scrawled sign, peddling young siblings on a farmhouse porch, captures the desperation sweeping the country in 1931. It's an era of breadlines, bank runs, and impossible choices.
For struggling reporter Ellis Reed, the gut-wrenching scene evokes memories of his family's dark past. He snaps a photograph of the children, not meant for publication. But when the image leads to his big break, the consequences are devastating in ways he never imagined.
Haunted by secrets of her own, secretary Lillian Palmer sees more in the picture than a good story and is soon drawn into the fray. Together, the two set out to right a wrongdoing and mend a fractured family, at the risk of everything they value.
Inspired by an actual newspaper photo that stunned readers across the nation, this touching novel explores the tale within the frame and behind the lens—a journey of ambition, love, and the far-reaching effects of our actions.
……
MY REVIEW:
The cover of this book is simply stunning. That alone was enough for me to want to read this book. Then after reading the synopsis I knew for sure that it was a must read for me.
I went into this book wanting to know why someone would put up a for sale sign for their children. How could someone give up their children for money? I couldn't wrap my head around that idea and I needed to know more about this book. What unfolded was not what I expected and the book fell a bit flat for me. I wanted to know more about the children that were for sale, but the book took a different avenue and I think for this reason it fell a bit short for me.
After reading so much hype about this book I think I had too high expectations for this book. It was an interesting read and honestly I think my expectations were too high for me going in. There are so many wonderful reviews for this book so please don't be discouraged from reading this book after my review, go ahead and give it a read and see for yourself.
……
MY RATING: 3/5 stars