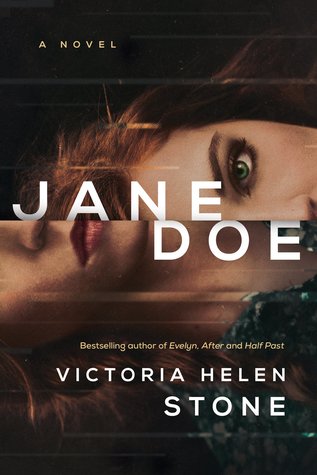 PUBLISHER: Lake Union Publishing
PUBLICATION DATE: August 1st, 2018
Thank you to Lake Union Publishing, Amazon Publishing for sending me a beautiful finished copy of Jane Doe by Victoria Helen Stone to read and share my review with my followers.
ABOUT THE BOOK: 
A double life with a single purpose: revenge.
Jane's days at a Midwest insurance company are perfectly ordinary. She blends in well, unremarkably pretty in her floral-print dresses and extra efficient at her low-level job. She's just the kind of woman middle manager Steven Hepsworth likes—meek, insecure, and willing to defer to a man. No one has any idea who Jane really is. Least of all Steven.
But plain Jane is hiding something. And Steven's bringing out the worst in her.
Nothing can distract Jane from going straight for his heart: allowing herself to be seduced into Steven's bed, to insinuate herself into his career and his family, and to expose all his dirty secrets. It's time for Jane to dig out everything that matters to Steven. So she can take it all away.
MY REVIEW:
Three words to describe this book – vengeful, relentless, gripping!
This book! Wow! Where to start!? What a fabulous dark thriller of a novel. I devoured this book in one day it is THAT GOOD! I was unable to put this book down and found myself immersed in the story, turning the pages to see what Jane would do next. She was out for revenge, and would stop at nothing to get that revenge! And boy oh boy, revenge she certainly did get!
Jane would stop at nothing to destroy the person she set out to destroy. She was relentless in her goal to destroy this person's life and to get back for all the wrongs this person has done in the past. Jane was quite convincing acting as a "plain Jane" and it was fun to read about her dual personalities… the "real" Jane vs. "plain" Jane. Such a gripping read that had me hooked from the start of the book and had me sitting on the edge of my seat as I read through the book.
Victoria girl, you need to write a sequel to this book. I am not ready to be done with Jane yet and I absolutely LOVED her character in this book. Jane was so unpredictable it was fun to read what she would do next. She was dark and twisted! And that made for a wonderful book.
If you haven't read this book yet be sure to get your hands on a copy. You will absolutely love it!
⭐ ⭐ ⭐ ⭐ ⭐