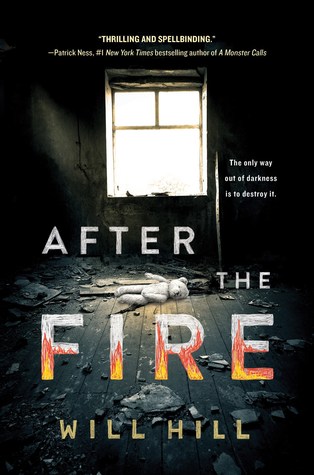 PUBLISHER: Sourcebooks Fire
PUBLICATION DATE: October 2nd, 2018
Thank you to Sourcebooks Fire and Raincoast Books for providing me with a free physical paperback copy of this amazing book to read.
This book follows the story of a young woman named Moonbeam… Before, she lived inside the fence. Before, she was never allowed to leave the property, never allowed to talk to Outsiders, never allowed to speak her mind. Because Father John controlled everything—and Father John liked rules. Disobeying Father John came with terrible consequences.
But there are lies behind Father John's words. Outside, there are different truths.
Then came the fire.
…
Three words to describe this book – survival, perseverance and control.
You cannot help but feel very many different emotions while reading this book. It sucks you in from the very first page, and holds your interest throughout as you turn the page to read what will happen next. A very compelling and powerful story of survival, perseverance, control and the fight for freedom. Cleverly written through to the very powerful ending, this book was simply amazing!
After the Fire is told from alternating timelines – between the past (before the fire), and the present (after the fire). As we read the book the story slowly unfolds, as the main character Moonbeam tells her powerful story. Bit by bit we get glimpses into what really happened, and piece by piece we eventually get to understand the whole story and what truly happened.
I felt many different emotions while reading this novel. At times I felt sorry for Moonbeam and all the young children and in this book, as I read what they had to endure and go through on a daily basis. Reading how they were treated, both unkindly and unfairly, and were lied to and manipulated for so many years by the adults who were supposed to protect them and care for them. And don't get me started on Father John. What a piece of work he was! I quickly learned to despise Father John.
After the Fire is a powerful and wonderful story that was a pleasure to read. It made me feel all the feels and feel so many different emotions. What an emotional roller coaster! I highly recommend this book.
⭐ ⭐ ⭐ ⭐