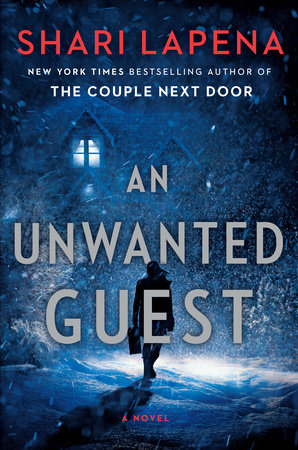 Thanks so much to Penguin Random House Canada for my free copy of this book to read and review. I have read all of Shari Lapena's books and was thrilled to get a copy of this book.
In this book, a random group of people show up at Mitchell's Inn for a weekend getaway. The Inn is run by a father and son duo. Some guests are there at Mitchell's Inn to rekindle their marriage, some are there as friends for a weekend getaway, and some are there as a couple for a romantic weekend. Whatever the reason for the getaway, they are all looking to relax and escape life in this quiet Inn for the weekend. However, due to a bad snow storm, the power goes out, leaving no electricity, no lighting, no heat, and no cell service. What could possibly go wrong?
This book was a brilliant who-done-it murder mystery, that left me guessing the whole way through. The story is told from alternating points of view of all the guests in the hotel, but it is easy to follow along and remember who is who in the book. Just when you think you have it all figured out and think you know who is responsible, the book takes a twist that you didn't see coming making you second guess your theory. This book is a fantastic murder mystery that will have you turning the pages as you read and will keep you hooked to the very end. I was hooked from the very first page!
I loved how this book slowly reveals the characters' secrets and lies they have been keeping hidden so that you are unsure who the killer is and it makes you question each and every one of them. No one will go without being questioned or thought of as a suspect.
If you love thriller type books this is a must read book to add to your collection.
⭐ ⭐ ⭐ ⭐ ⭐