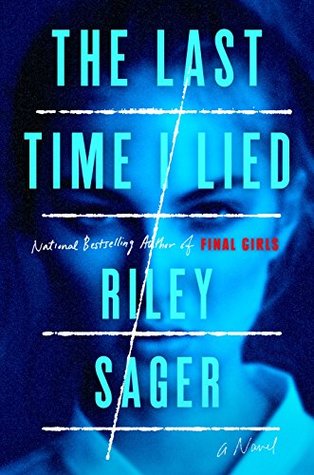 Thank you Dutton and Penguin Publishing Group for the free eARC copy of this book to read and review.
Two Truths and a Lie. A common game many young ones like to play with friends. This book is written in two alternating timelines – the present and 15 years ago. 15 years ago Emma is brought to a summer camp called Camp Nightingale. Upon arrival at the camp, she is shown to the cabin she will be staying in, and meets her cabin mates Vivian, Natalie and Allison. They are all a bit older than Emma and she is eager to fit in and get them to like her. One night Emma awakens to the other 3 girls in her cabin sneaking out late at night. In a sleepy daze, Emma notices them leave the cabin and Vivian closing the cabin door, with her finger pressed to her lips, hushing Emma back to sleep. That was the last time anyone has seen or heard from the girls. After this happened, Camp Nightingale closed. What happened that eventful night? Where did the 3 girls go, and why did they never come back?
Jump ahead 15 years. Emma is an artist and runs into Francesca Harris-White, the past owner of Camp Nightingale, who is interested in reopening the camp. Francesca expresses her interest in having Emma join the camp counselors and instructors at Camp Nightingale and offer an art painting program for the campers. Emma is hesitant to join, especially with what happened there 15 years ago.
Emma decides to give it a try. Upon arriving at Camp Nightingale she is surprised that she has been chosen to stay in the same cabin she slept in all those years ago. While there, she is curious to uncover the mystery of what happened all those years ago. Emma begins to find little clues that lead to some answers and begins the journey of uncovering the truth of that long ago fateful night.
This book was amazing from beginning to end. It pulled me in from the very first page and kept my interest the entire way through. I loved reading about the various characters in the book and all about their personalities.
Each girl in the book had her own issues and it was interesting to see their individual personalities shine through and how they acted as a group of friends with one another.
Many times I found myself guessing at what would happen next or thought I had figured out exactly what happened all those years ago, only to find out I was wrong again and again, which I loved.
Such a gripping, thrilling book and many shocks, twists and turns throughout. Such a chilling read. And that cover I love it. I loved the ending and the final shocks and twists that come to light.
Overall a fantastic book and a must add to your tbr list if you haven't read it already!
⭐ ⭐ ⭐ ⭐ ⭐